Hi, I'm
Manuel Sainsily
Futurist, Public Speaker @TED, Responsible AI Advocate @ Unity.com, XR Teacher @ McGill University, Caribbean Artist Based in Montreal, Podcast Founder @ TheHapticsClub.com, Previously XR Design Lead @ IBM.com
Start With Why
"Imagining visions of a better future to inspire innovation."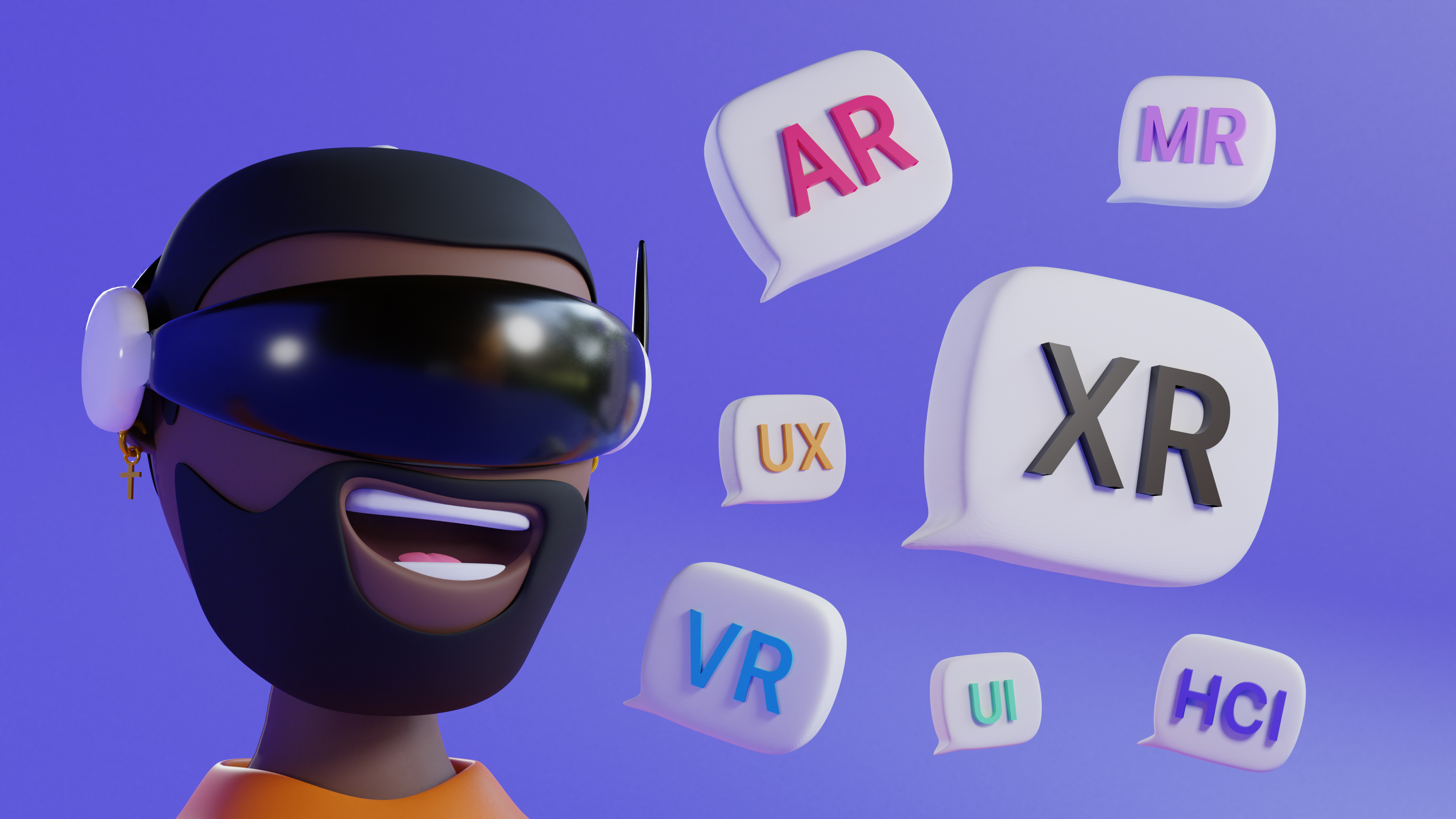 Manuel is a renowned Futurist, Artist, TED Speaker, and Advocate at Unity, where he pioneers advancements in Mixed Realities and AI. He also teaches XR Design at the prestigious McGill University in Montreal. Born in Guadeloupe, Manuel is celebrated for his multidisciplinary approach to technology and art, and his advocacy for ethics, diversity, and inclusion. As the cofounder of The Haptics Club podcast and the first French/Caribbean artist to collaborate with OpenAI, Manuel has been featured in Fast Company and The Guardian for his work with Dall-E. His exhibition in Montreal, Caribéanofuturisme, introduced ChatGPT to over 900 attendees and led to his collaboration with Meta at the Oculus Gallery in New York. A trailblazer in the tech industry, Manuel continues to inspire, innovate, and educate on the global stage.
A little bit of background...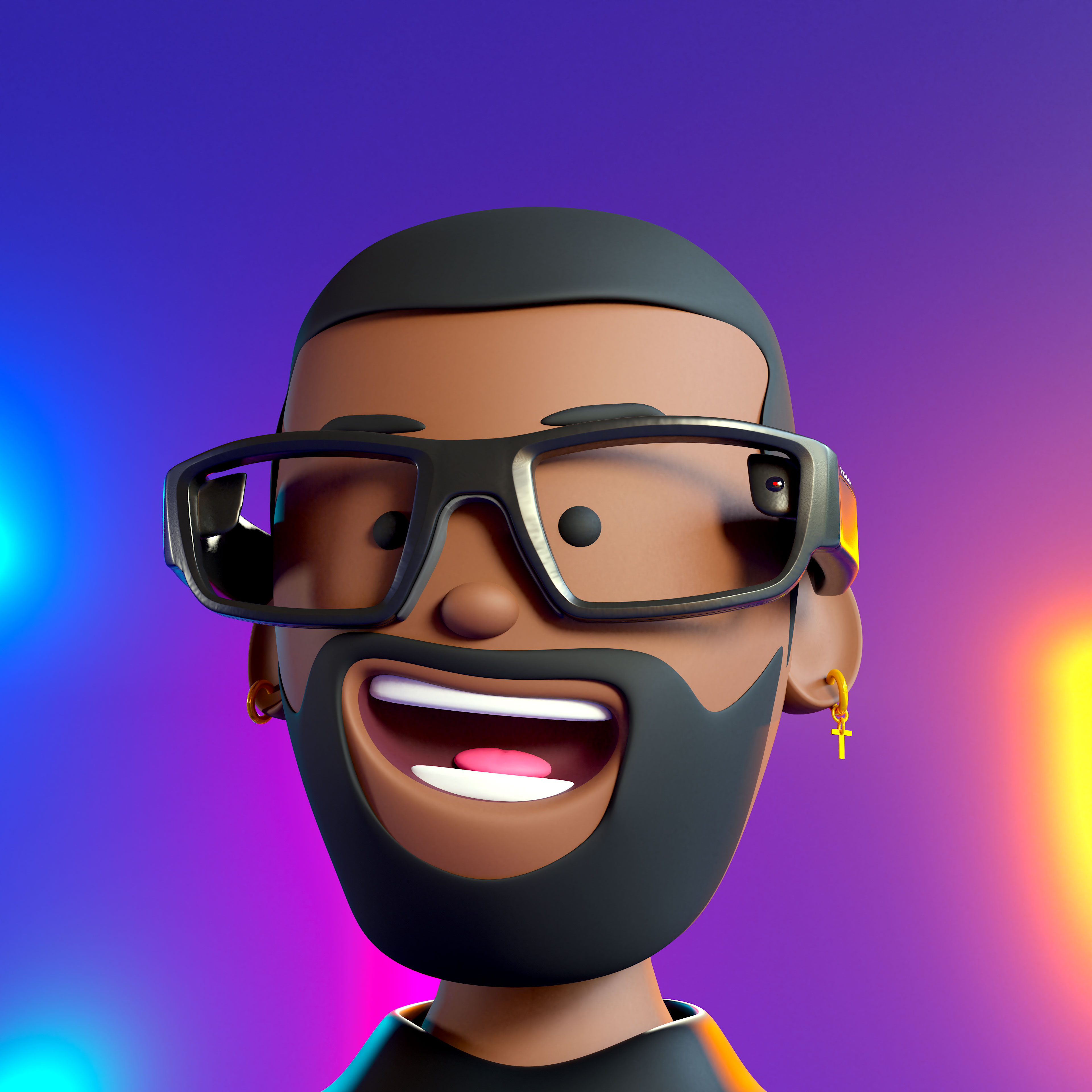 • Futurist specializing in mixed realities, haptics, computer vision, and AI.
• AI & XR Sr. Advocate at
Unity
Montreal.
• Storyteller, advocate, teacher, business advisor, mentor & speaker.
• Multidisciplinary artist born in
Guadeloupe
(French Caribbean).
• Master of Science in Computer Science (2013).
• Canadian citizen since 2021.
• Ardent advocate of ethics, diversity and inclusion, as well as
ecology
.
• Founder and head of the mixed reality design department at
IBM
Canada and certified facilitator in Design Thinking (2017-2019).
• UX/XR Researcher at Immersion in
haptic product design
(2019-2020).
• Co-founder:
The Haptics Club
(bi-monthly podcast since 2021).
• First French/Caribbean artist to
collaborate with OpenAI
.
• Featured in Fast Company, The Guardian,
etc.
— for his work with Dall-E.
• Introduced ChatGPT to an audience of 900+ people during his museum exhibition (01.12.2022)
"Caribéanofuturisme"
in Montreal.
• Invited by
Meta
as a consultant and artist and showcased his art at the Oculus Gallery of the World Trade Center (New York, 2022).
• Worked with top tech companies, spoke at conferences, collaborated with worldwide artists.
A little bit of background...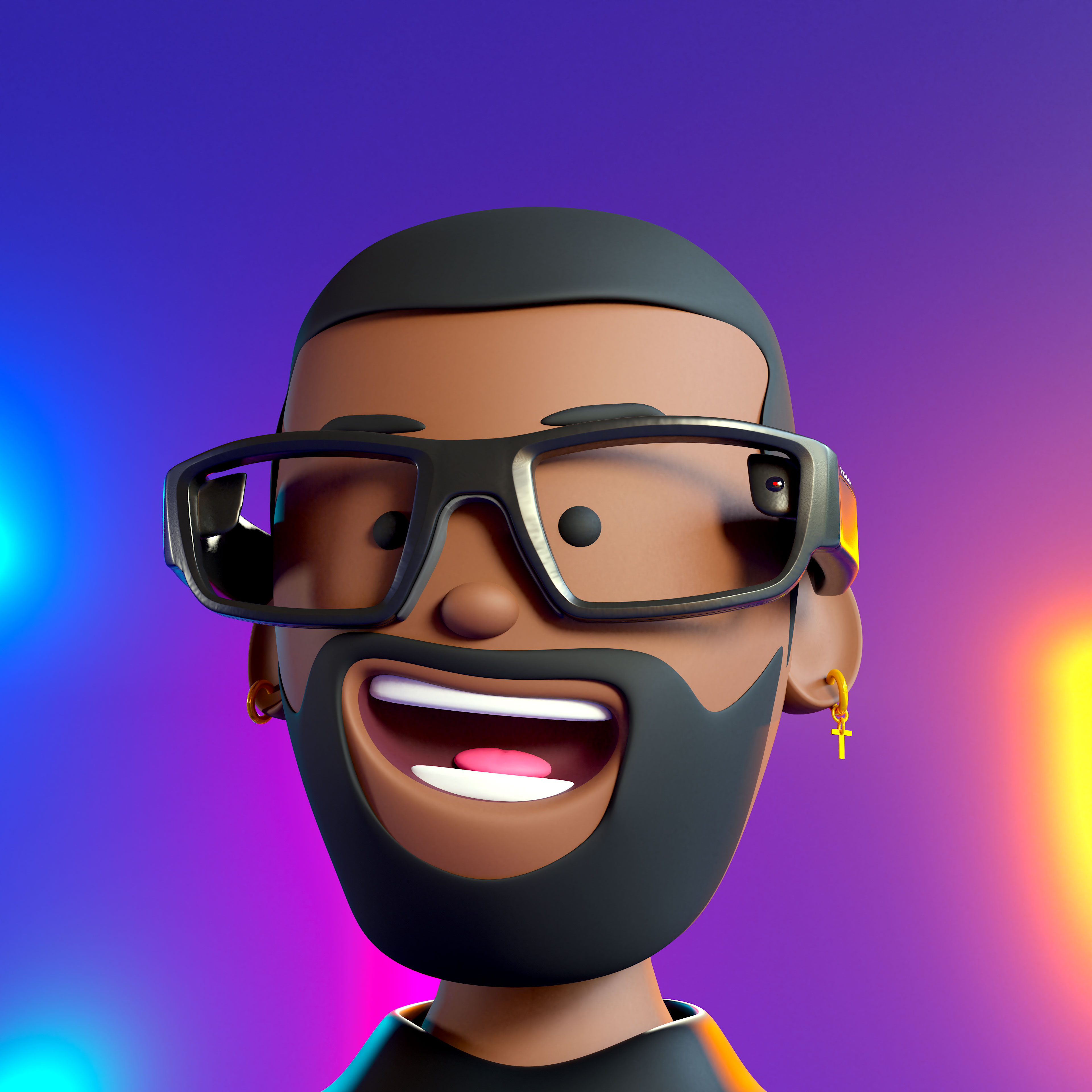 • Futuriste spécialisé en réalités mixtes, technologies haptiques, vision par ordinateur, et IA.
• AI & XR Sr. Advocate chez
Unity
Montréal.
• Storyteller, éducateur, professeur, consultant, mentor et conférencier.
• Artiste pluridisciplinaire originaire de la
Guadeloupe
(Caraïbes).
• Master en informatique (2013)
• Citoyen canadien depuis 2021.
• Fervent défenseur de l'éthique, de la diversité & inclusion, et de
l'écologie
.
• Fondateur et responsable du département de conception en réalité mixtes chez
IBM
Canada et facilitateur certifié en Design Thinking (2017-2019).
• Chercheur UX/XR chez Immersion en design de
produits haptiques
(2019-2020).
• Co-fondateur:
The Haptics Club
(podcast bimensuel).
• Premier artiste caribéen/français à
collaborer avec OpenAI
.
• Mentionné dans Fast Company, The Guardian,
etc.
— pour son travail avec Dall-E.
• A introduit ChatGPT devant une audience de 900+ durant son exposition
"Caribéanofuturisme"
à l'Afromusée de Montréal (01.12.2022).
• Invité par
Meta
en tant que conseiller et artiste afin de présenter son art à la galerie Oculus du World Trade Center (New York, 2022).
• A travaillé avec les leaders mondiaux de la tech et collaboré avec des artistes internationaux.
Case Studies & Ongoing Projects
Career Projects
Here is a non-exhaustive list of projects I had the opportunity to lead or contribute to as a Product Designer:
2019-2021
Haptic Technology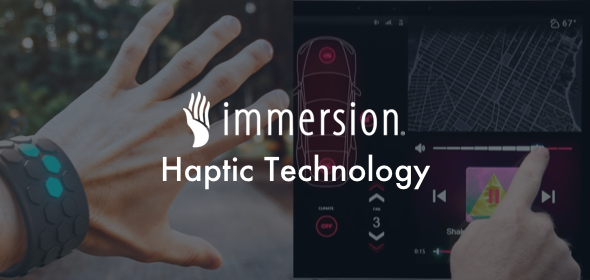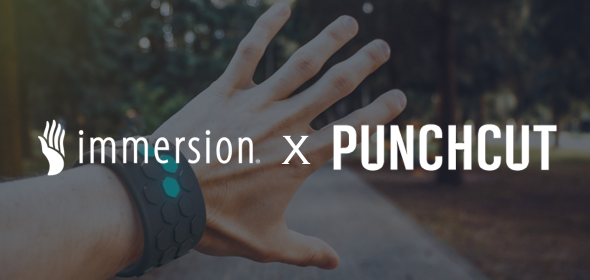 Case Study 1 - Immersion 5G Haptic Cuff
- 2019
Punchcut and Immersion partnered to conceptualize and prototype the Haptic Cuff: the most advanced distance, human-touch experience.

The Haptic Cuff is a 5G-enabled device packed full of advanced haptic technology with high-fidelity vibration actuators, thermal elements, and a squeeze actuator.

The recording from the webinar Design for Multisensory Experiences that we did with Punchcut is now available here.
We covered design guidelines and case studies for voice, spatial, and tactile interaction, as applied to home assistants, the Spatial Web, wearables, and automotive.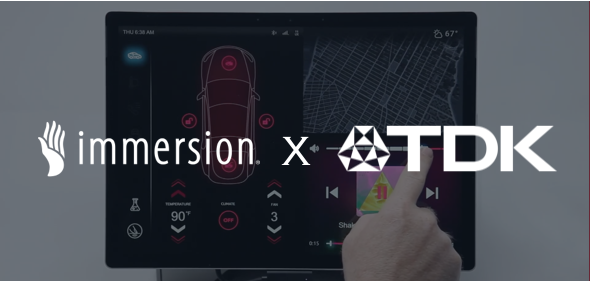 Case Study 2 - Immersion Touchscreen Auto Console
Made with TDK's PowerHap Piezo and Immersion's Active Sensing Technology.

Haptic Technology made by Immersion creates touch feedback on touchscreens and other automotive surfaces.
Haptics adds interactive feedback making the user experience easier to use, intuitive and helpful.
This demo is built with Immersion's Active Sensing Technology and TDK's PowerHap Piezo Actuator.
2017-2019
Digital Transformations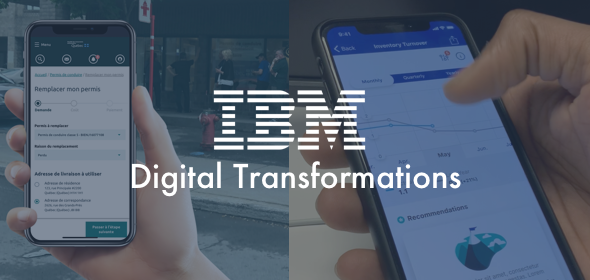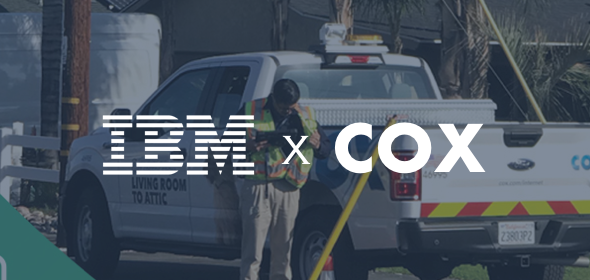 Case Study 1 - Augmented Reality App
Telecomunications, Media & Entertainment - Augmented Reality - COX - 2019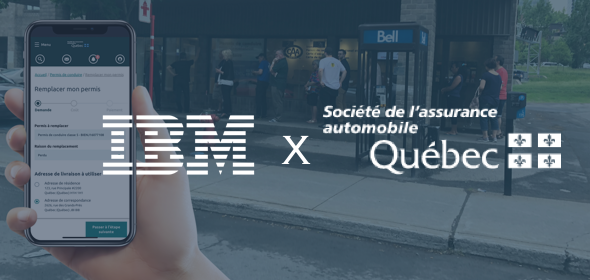 Case Study 2 - Digital Transformation
Public Services - Digital Transformation & Design System - SAAQ - 2017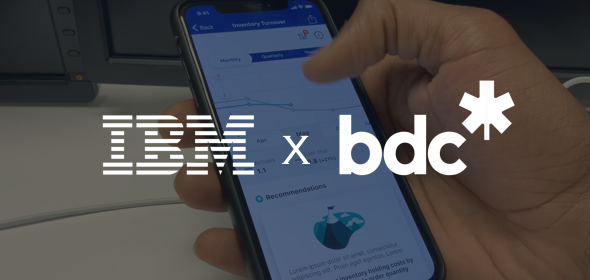 Case Study 3 - Native Mobile App
Banking & Financial Markets - Design System & AI - BDC - 2019
All use cases from IBM are under NDA (Non-Disclosure Agreement).
Please send a request to be able to access it.
Public Projects
I'm constantly prototyping and working on new ideas. Let's dive into some of my public projects:
Art Exhibitions
Learn More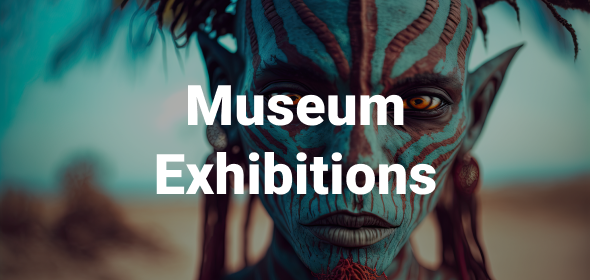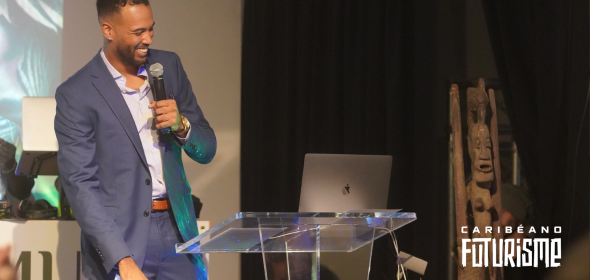 Caribéanofuturisme
Caribéanofuturisme is a future-oriented, nomadic exhibition that utilizes multi-platform, immersive experiences, including both traditional and digital elements such as mixed reality and artificial intelligence, as well as performances that blend history and futurism, to help us explore the pathways towards a new global ideal: "The Relation".

ChatGPT was publicly released the evening before the opening night. I decided to update my Dall-E (text-to-image AI generator) live demo that was already prepared to include this ground breaking technology and introduce it to my audience before the rest of the world would even hear about it. I used it to write a poem that highlights the water problems in the Caribbean, and also to generate prompts for our live AI Art co-creation workshop I facilitated during the event.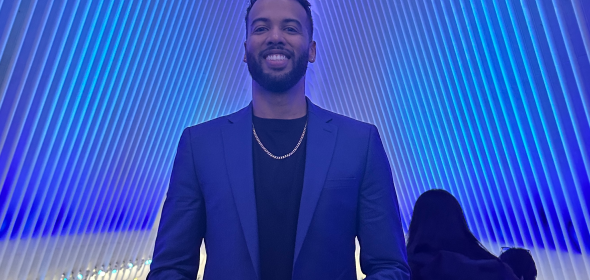 Caribéanofuturisme
I was selected by Meta amongst 30 talented AR creators to visit their New-York City headquarters, and they surprised us by showcasing our art at the World Trade Center Oculus Gallery (designed by Santiago Calatrava after 9/11).

For the occasion, I created the first ever haptic filter on Instagram using OpenAI Dall-E and Meta Spark.

As a French Caribbean, having the opportunity to put Guadeloupe islands on the map and being part of this diverse community means the world to me, and having my work showcased in this historical place was truly unique.
Educational Content
I love sharing my expertise with individuals and companies through 1-on-1 coaching, workshop facilitation, and by creating educational content on social media:


Human-Centred Design Methodology
A 3-Step Process
Humans are at the core of the reflexion, and the goal is to design from their perspective to find innovative, adaptive & unexpected solutions to meet their needs. It's a creative approach to problem solving.
Here is the simple 3-step process I follow during my ideation workshops:

Imagination
Research & Empathise
• Explore users journeys
• Frame design challenge
• Identify needs & biases
• Validate assumptions

Inspiration
Diverge & Converge
• Align on intent
• Share inspiring stories
• Brainstorm wild ideas
• Co-create insights

Innovation
Plan & Prototype
• Define roadmap
• Build partnerships
• Implement feedback
• Measure success
Education & Work Experiences
Diplomas:
2011 - 2013
Master of Science in Computer Science
Obtained @ SUPINFO Montreal (Canada).
2008 - 2011
Bachelor of Science in Computer Science
Obtained @ SUPINFO Guadeloupe (France).
You can also access a list of all my certifications here.
Testimonials
Clients & Partners
Here is a non-exhaustive list of clients, partners and companies I've had the opportunity to work with during the past decade. Access the testimonials page via the button below to browse all recommandations received from past collaborators, managers and people I've mentored.

Get In Touch
Made with ♥ during quarantine., Thanks for scrolling 6900 pixels!
Scroll Back Up